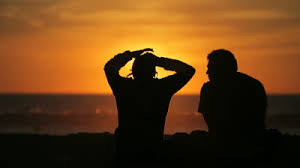 Gatsie and Junior Brown were still sitting at the foot of the hill where they last landed. Junior Brown wanted to go to his dad, but Gatsie wasn't up for it. She didn't want to be confronted with Scotty. She just wanted to go and didn't care where to.
That's when they saw a speedboat drawing near on the water. Curious who was on there, they stood and watched it as the boat came closer and closer. There was a man sitting in the boat.And he somehow seemed awfully familiar.
Once the boat came to a standstill near the shore, that's when Gatsie realized that the man on boat was none other than old Dr Hiro. Dumbfounded by his presence, Gatsie stared at the man for a moment.
"Hello my friends." Dr Hiro said as he walked up to them.
"Dr Hiro? But, how?" Gatsie asked.
"Me and Aunt Funny have been looking for you guys for a long time. After a few failed attempts of trying to figure out an old locating spell, we could finally discover your whereabouts." Dr Hiro said.
"So… The Time Train did not take us to another time frame? We're still in the present time??" Gatsie asked confused.
"Uh… Well this is the present time." Dr Hiro said and frowned, "I also have healing potions with me. I thought they could be of use for you." he added.
"Great! We have a few wounded friends back in the house." Junior Brown said.
"Then take me to the house." Dr Hiro said.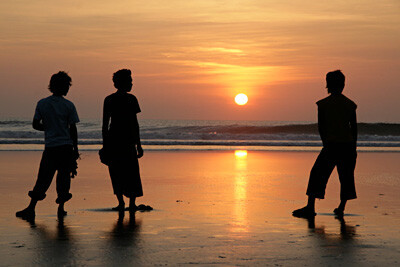 And so the three went on their way to the house where all the others were.
Meanwhile back in the house, Mike was walking around in circles, clutching onto his coffee mug in the other room. He heard all sorts of strange noises coming from the operating room. Why Chester offered to help operating was beyond him and he could recognize his insane chicken song from where he was.
Just then, Junior Brown, Gatsie and Dr Hiro entered.
"Dr Hiro…?" asked Mike confused.
"Turns out we didn't time travel to another time after all…" Junior Brown said.
"Now where are the wounded? I've got potions with me!" asked Dr Hiro.
"Well… Chester and Dr Brown are operating in the other room." Mike said.
"Bring me to them." Dr Hiro said.
Mike showed Dr Hiro into the operating room. And just in time. When Dr Hiro saw the condition @samuel_the_leader was in, he knew just what potions he had to mix that could help.