so 12 days free ahead…my envie is yours…

What translation is there?
I invited YOU! Or better: i tried To!

What you invited me into is still public, not group personal messages.
I could have sworn I answered that in some other thread. I haven't tortured anyone unfortunately. Well not physically at least lol
[spoiler]Oh well, creativity is spontaneous and really depends on what you have at hand but an interesting way I thought of is to get a chain, and a car with a tow bar. Chain the person's neck or leg to the tow bar and drive over some rough terrain. If you chain their neck be careful not to break it by accelerating too quickly, if you chain their leg be careful not to make their head smack something and kill them too soon as you drive along.[/spoiler]
This post is probably getting taken down

Right, that was during plug.dj, at that time when @theearlywalker was mentioning about the 401 bitches at her workplace.
your brain seem to work like a extern device…you seem to remember everything @samuel_the_leader so my invitation was public? I knew it was too easy…


@the_termin8r Nice that you got such a nice men-day with ya Dad, and this torture is ya most. creative

No, I think you got it wrong. @the_termin8r is the reminder (he helps remind me), he is the external device

LOL

yup agree HE IS EXCELLENT
[short hyping, better close ya eyes, Rob…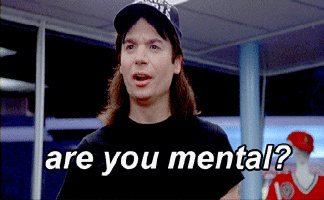 YUP!!!
No idea what this suppose to mean.
Rob? may you got me? (if not, "shut up and stay loudness…!!!)
I got the first line

But only the first. The rest you didn't get.
this is my lack of english practising guys…sry…

I tried again, it says the username is already in use
Did you register the AJ7 with another email adres?
don´t you worry dear, we will get over, won´t we?


I love aj73, cause it is easier to type, I tag ya like a monster…

btw: the stole me my blanc- spares- WHY ripping id ´s off
???
@LPUHQ ?