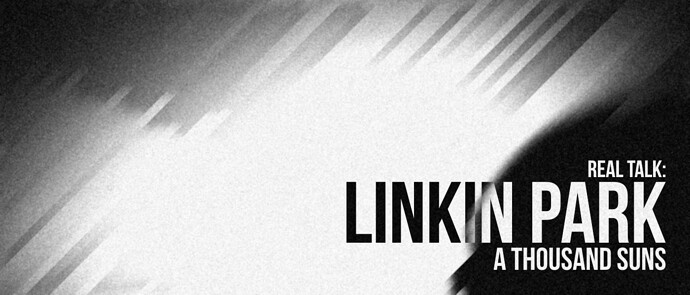 The long awaited continuation of the "Real Talk" topics is here, this time with A Thousand Suns! It's been over half a year since the last topic, but better late than never. On the last discussion, A Thousand Suns was the most voted for on the topic of which album should be discussed next, so here we go!
Like in the past, discussion isn't limited to just the music. Anything related to the album such as its promotion, artwork, music videos, etc. is fair game.
##What Should the Next "Real Talk" Topic Discuss?
These discussions don't have to be limited to albums. If you have other suggestions, feel free to say something!
Reanimation
Meteora
Collision Course
Minutes to Midnight
Living Things
Something Else? (Reply With Suggestion)
##Past "Real Talk" Discussions
http://forums.lpunderground.com/t/real-talk-hybrid-theory/14220?u=jfar920