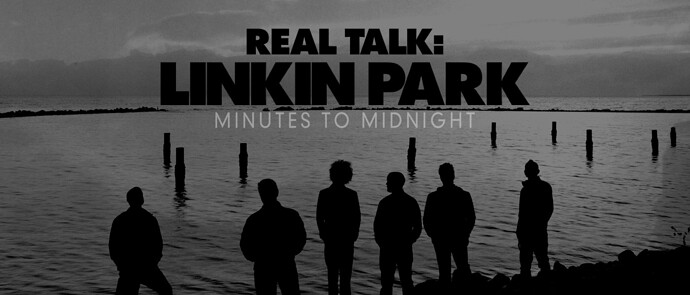 After leaving everyone with the April Fool's discussion for nearly a month (sorry about that), here we are again with Minutes to Midnight! I'm sure a lot of people have a lot to say about this album, so I'm excited to see where this topic goes. Hopefully since I'm doing this on my day off this week, I can actually make the next one happen a week from now and not a month from now.
Like in the past, discussion isn't limited to just the music. Anything related to the album such as its promotion, artwork, music videos, etc. is fair game.
##What Should the Next "Real Talk" Topic Discuss?
These discussions don't have to be limited to albums. If you have other suggestions, feel free to say something!
Reanimation
Meteora
Collision Course
Living Things
Something Else? (Reply With Suggestion)
##Past "Real Talk" Discussions