the get away at fifth? thought it would be a force… thank you @evooba

Remember the time when @lplovebug_Jess said she was living in Melbourne, Florida? Well, on the other side of the world, in Melbourne, Australia, there was coincidentally also an election in 2016.
I've a relative living there - this was his voting papers (All scans a few months ago):
It may show City of Whittlesea, but it's a suburb of Melbourne, VIC, Australia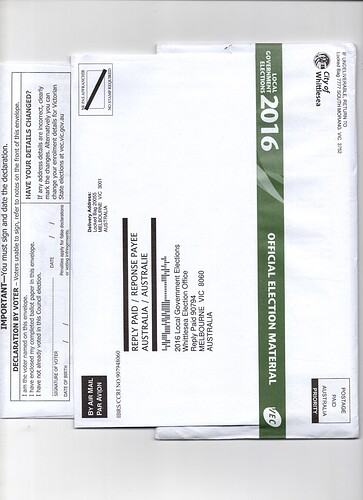 Because it's long over (results long out), it should be safe to share (No personal info shown anyway)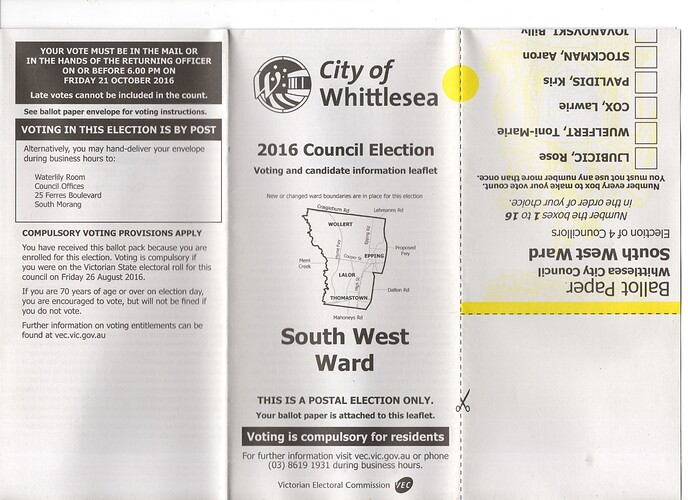 Happy cake day @NickGr!

thanks

Thanks

I usually do <placeholder> or something in case it somehow shows up, so I don't look insane

Mine too lol, but that spam doesn't show up in quotes.
Does anyone have or know of any good slow shutter camera apps?
There's one called "Slow Shutter App". Dunno the quality , have never used
Why not use a real camera?
Cause my iPhone's camera is enough for me and real cameras are pretty expensive.
So I accidentally wore my LPU 16 shirt to work today instead of a work shirt. In my defense it was dark and both shirt have white text on the top of the front and on the back
Lol. What did your manager say?
He told me just to grab a new shirt out of the bin in back, but then he came back there while I was talking to someone else I work with and goes "I think I have a theory as to why Jordan wore a Linkin Park shirt to work today. It's a hybrid theory". The person I was talking to had a completely blank look on their face because he had no clue what he was talking about