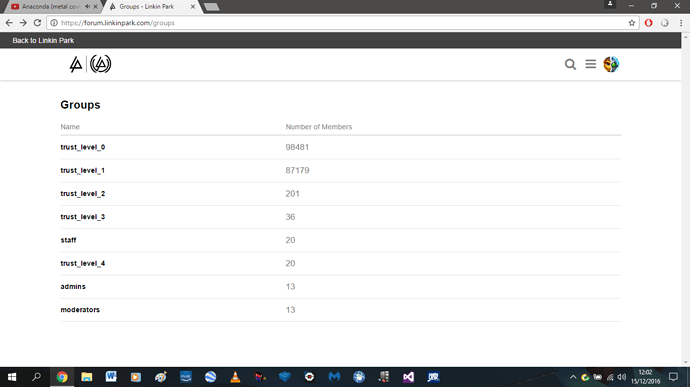 Apparently groups are now a thing again and they seem to have people in them.
Who got tagged by this?
3 is regular , right?
Well, I wasn't tagged, though I'm regular
I don't remember groups not being a thing since they were first introduced/discovered
groups, no groups…anyways-this labeling imo, but I show my "regular"with honour, inside here! Only thing important is to rank up in the trust level,cs it is showing how responsable you are inhere/ act inhere! imo!

Mario Run is finally here!

Mario is some seriously overrated stuff. It's only considered good these days because it hits a lot of people in the nostalgia, I didn't grow up with Mario yet have played it and it had me bored after 7 mins. Why the hype?
Seriously? It was the best game ever! (after Pokemon). It's a bummer the app is so expensive, it's a good game.
I agree to an extent. The newer 2D Mario games are pretty bland and rehashed. I love the old ones and the non-2D games, but for what Mario is most well known for, which is 2D platform games, they aren't very remarkable anymore. I still love Mario as a series, though
super mario bros on a game boy with 200 seconds per lvl and 4 lives without the ability to save your progress… that's die hard gaming right there,
Was cleaning my room looking for my VCR (which I still can't find) and found these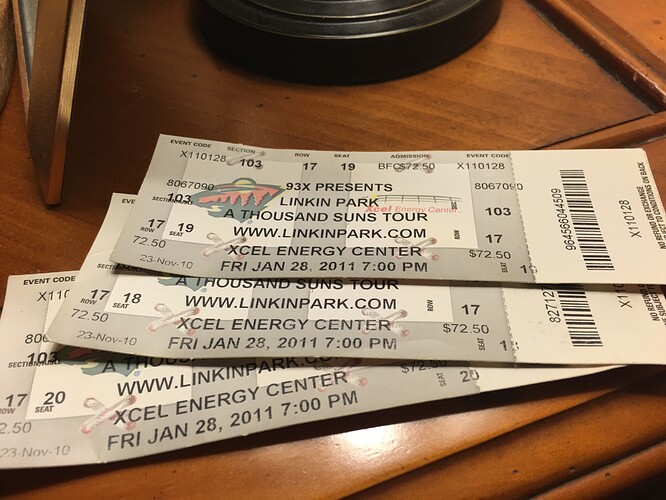 Edit: My reason for looking for my VCR, if anyone is bored:
Pause is the left arrow key, stop/eject is up, and play is right
Ahh… I miss my tickets. It's a nice reminder looking at them lol.
Lucky bastard! I have no idea where my tickets are.
I think I should have at least one ticket for all 3 of mine. I know I have one for the first (and the ones pictured above are my second). I would imagine I didn't toss the one from 2 years ago
I also kept my tickets. It just makes me happy when I look at them haha
Pictures in my mind forever now!

I finally put my Albums of the Year list together, here's how it goes:
This Could Be Heartbreak - The Amity Affliction
Gore - Deftones
The Stage - Avenged Sevenfold
Tanks for the Memories - Ryu
The Getaway - Red Hot Chili Peppers
Cold World - Of Mice & Men
A Moon Shaped Pool - Radiohead
Headpace - Issues
Yellowcard - Yellowcard
Tidal Wave - Taking Back Sunday
Noteable artists for albums they released this year:
Opeth, Placebo, Korn, Schoolboy Q, A Day To Remember, Thousand Foot Krutch, White Lies, Kendrick Lamar and Ashes To New.
Bonus:
Blackstar - David Bowie