I cant do anything if i dont hear a LP song at the morning
As epic as LP are I can survive without them for a very long time. I haven't listened to an LP song for the best part of a week now. I've gone even longer before.
Thats what my friends tell me
I know but LP attract me the most
I haven't listened LP for a long time (except somme live tracks from recent shows). Maybe even since August, cause I was at their show in Rybnik.
I can go on without listening to any of my favorites bands for long periods of times. I love LP to death, they mean the world to me but sometimes I just need a break.
I can go long periods of time without listening to them. There are sooooo many great bands out there and not enough time to listen to them all. Especially with people putting out new albums. Once LP releases the next album, I am sure I will be listening a lot. Plus if I can't decide what to listen to, LP always had an album that will suit my mood.
me too!! I prefer a zombie apocalypse rather not have in my life my LP!!!
I think I can go longer without listening to Linkin Park, than I can without the LP Underground.
Me instead I need it for my powerboost in the morning bath-routine, mostly THP cause it is as long as I need to go outside (inkl shower, hair (long) washing, dry everything, get creamed and fit in clothes, thn make-up and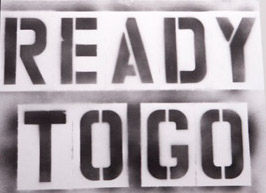 all in 43 mins, it´s ok for a woman, I think
In the car I´ve always LP on, SFTA or cookies
and on my way back sth, that I need this moment, cause of the daymood, again LP
than log into LPU and my soundclloud/or You tube.

I listen to LP every day, so maybe not.

Definetely can't live without LP music. Every morning I drive to university I MUST listen to their songs

I don't listen to them all the time but I couldn't survive without them because they simply are the best band
I only die without water or food (or if for some reason someone cuts off my head)… .
With no LP there is life, but what damn life would it be, it would suck.
I feel the same!
I need my LP music on the 1 hour bus trip to work in the morning. I kinda panic whenever I forgot to take my earphones with me.


Not that I don't like other bands, LP just always comes first and that's what I need to boost my mood in the morning.
Also with their shows…
Since I graduated high school, been living alone and able to see them at least every EU tour, 1 year without seeing them live became a bit of torture to me (I consider myself lucky to live in western Europe, but 2013 was a long and depressing year for me - The more LP shows you get to attend the more shows you need in the future

).
Don't get me wrong. I do admire these guys. They are talented and they know their stuff. But I'd have to say, Yes. I could survive without LP if I needed to.
Sorry Mike, Chester, Joe, Brad, Dave, and Rob.
Me too!!! They are like my sanctuary. Could I do without them? Meh… I would survive, but a piece of me would be missing. sigh
I would be in worser mood, they help me everyday to go on my own life hunting party with a big energie or big smile or the courage to face it,
big booster for whatever I need to do…
https://s3.amazonaws.com/trueartists_production/attachments/17509/original/Work%20by%20Joaquim%20Cruz%20Tattoo%20Power%20Portugal%203.JPG