I love this!!! How did you make it??



I just realised what I typed…meant to put Saturday!! Good thing too as the Saturday tickets are all sold out but thanks for letting me know!!
Wow that's amazing!!! I'll push my way to the front!! Have to see Mike close!! Haha
Mikes on at 14:50pm on the main stage!
thank you


I always collect any piece of Art Mike Shinoda has made, those skulls were on the top of his wordpress blog years ago, im glad i found a use for them.
And the logos on the back i found on either LPLIVE.net or LPCATALOG.com in a forum.
The small Mike Shinoda skull that is on the front and back at the top was on a letter that mike wrote to people to have a sneak preview of his MSxDC remix shoes.
then i put it all together with a little bit of Photoshop know how.
The hype is real


That is so great!
And a Very unique shirt! Hope he sees it!
I've just applied for the M&G, i hope i get to meet him!!
Yeah i did when he announced it…so excited!!!


Not long now!! Can't wait!!
Does anyone know when people get confirmation of the M&G?
today the contest is closed. So i guess the next few days. my personal experience was one day before the show
Well the competition closes 1am gmt weds 22nd so after that.
Wow that's really early, I'll be here too, I could'nt go to Rock en Seine because of work but as my week end are free I'm taking the plane friday night to london then I hope find where to sleep and catch a train in the morning to Reading, I hope we will have good news with the M&G

Oh wow! Safe journey! Yeah I'm counting the time firm for the M&G!!
Hey @alz89 you may already know, but if you follow the LP ambassadors on twitter, they're arranging a fan meet up at Reading and Leeds - follow @AmitV85 for Reading.
Yeah I saw the other day! Thanks for letting me know too!
Yes this is the fb page: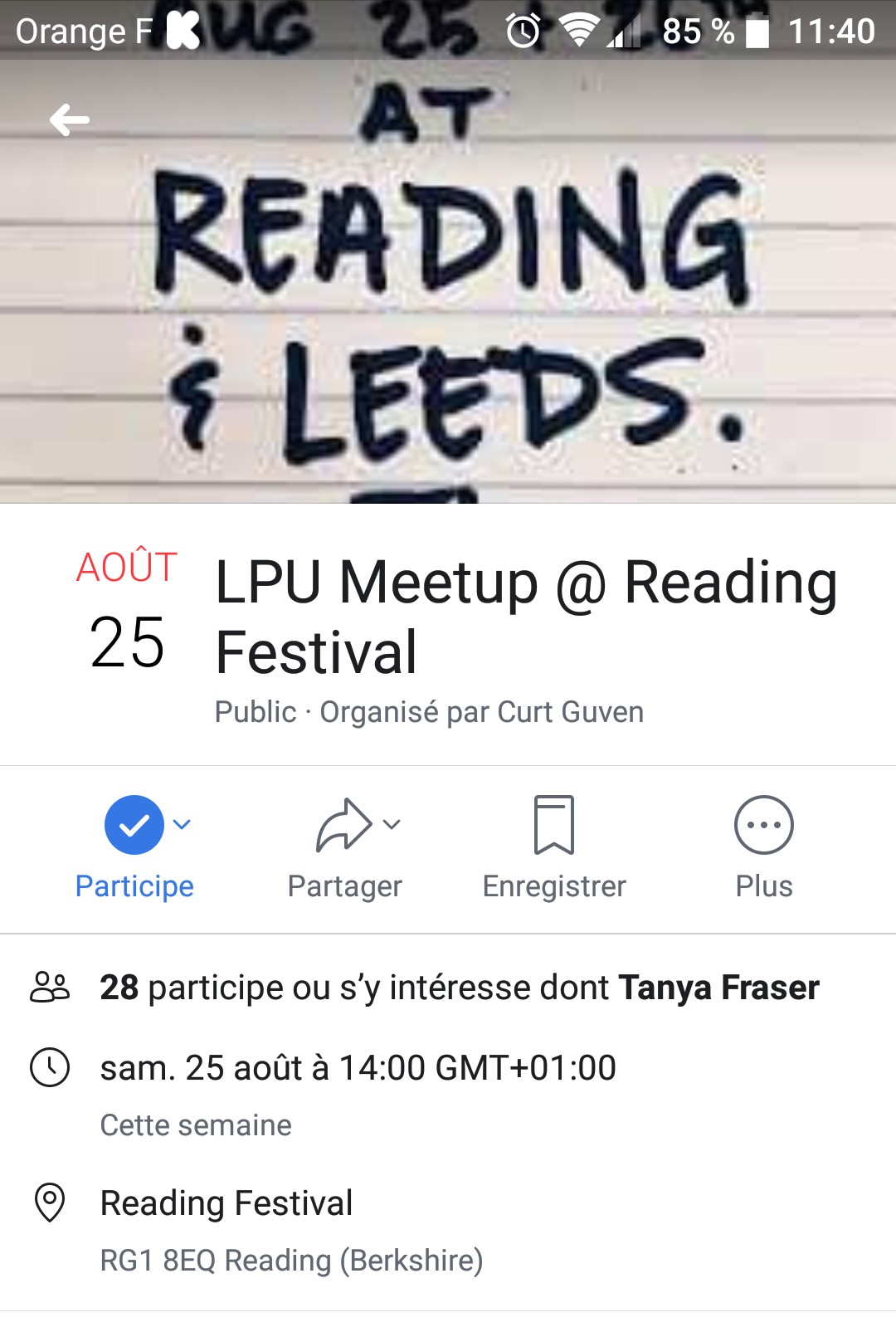 Anybody know if there is a Leeds meetup planned? Struggling to find one.