Unfortunately they will not… Their hunger to be mean is greater
Sadly, I know this is true. Worth a shot though
Just realised that we haven't heard this much rapping from Mike since THP

Do another Fort Minor album already!

The ending of 'Watching as I Fall'…you can see the pain.
I appreciate the fact he took the time to let us into his mentality, they were all very raw I think , idk if he really recorded part of over again just before the Hollywood bowl show but that was neat to see too-same outfit at least
Also notice how the ending of the song has that same looping noise as the ending of a LP concert
They're great

the last one is just so sad!
Just heard them

, haven't had the time to catch up with this thread, here's my very first reaction… can't rephrase it…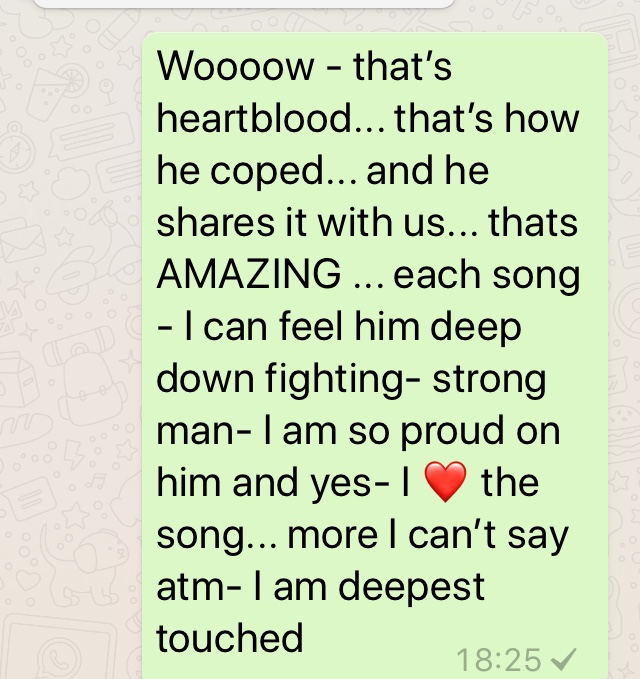 The vid at the very end of is just touching my heart… but he moved on since the 12th of December… releasing these three songs today is a proof- I

this strong man! Yeah

Mike's coming on twitter to answer questions in about 30 minutes
Just heard the songs.
Place to start is 50/50 for me
Over again is awesome
Watching as I fall is solid
Overall I think the songs would have been better with real drums and less vocal processing.
Lyrics.


Over Again is just heartbreaking
My favorite one is over again too it is just so powerful
I've been listening to it for the whole evening. Over and over
Me this evening:
*listens to PostTraumatic three times on repeat
*turns another song
"Oh, whom am I fooling?"
*turns it again on repeat
Yup that is me as well

Same here-stuck on repeat…
Few things:
-feel like each song expressed a different emotion of his through it all-
Place to start is new beginning or new chapter/moving forward
Watching as I fall feels to me like the angry shot back at anyone who doubts they'll push on, it's his career and life too and feels like even he felt people underestimate his ability even now after losing Chester
Over again is full on sadness and emotion, his way of coping and letting out all he's been feeling
-videos feel decievingly wel done, I particularly liked to see he played with light and shadows in the videos-place to start has the sun shining bright over his shoulder while the other two are shadowed and raw
-I personally feel like he did even better vocally singing in these songs than even on OML songs he led on, maybe cuz they were more his style and comfort
-finally…the most important point-was anybody else curious to find out who the wart fan is? Lollll… I thought him putting that in was perfect lol like a wtf moment in a deep conversation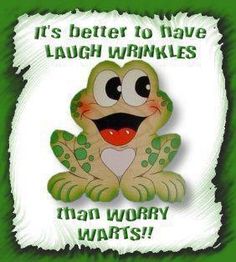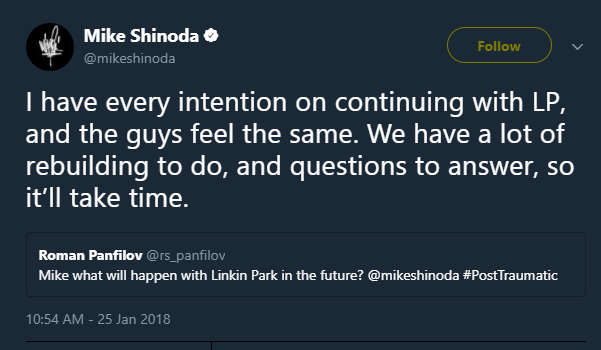 Hell yes, so much good news from the guys today. They just need time but they'll be back
I'm so excited about this i can't wait.