I wish I could but it's not exactly two miles away

I can't get to London by foot !
true before March or July you'll get here!
And I don't have a car so I'll have to take the train…


Being who I am, never preparing anything, if I come you'll know it like 2 hours before


well train is good! well if you come you can even show up. you can always join the london memorial for Chester group if you have facebook
Well I have fb but I never use it… It's for working, I only use messenger when I do projects with other people… (I'm pretty much stuck in 2006

)
Do you know how much it is to do Paris - London ? Would be so happy to meet people from this family !!
I have absolutly no idea ! I don't think it's really expensive…
EDIT : Nevermind. Let's rent a bike

209 euros !!!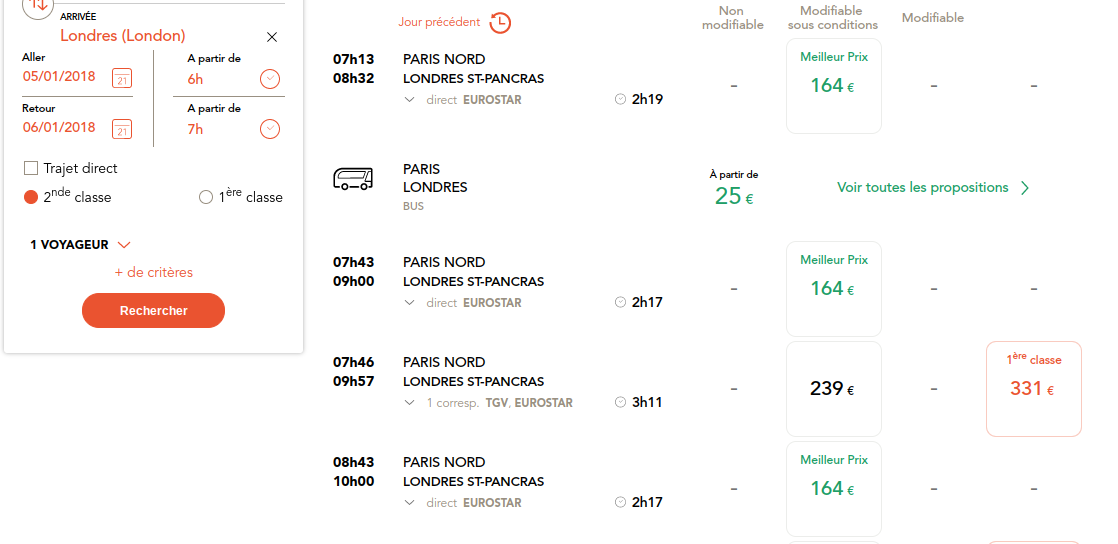 That's what I have… (Meilleur Prix = Best Price, and i changed the hours to see when it was the cheapest)
mine showed me something different lol
I feel betrayed by the french train company

lol now it shows me 50 pounds one way lol
What ?!




That's unfair !
Thx, I'm gonna see, maybe it will be 40 ahaha
If it is, I'm going to take them to court for unfairness !

Why can't I go to the UK ?!

30 from Paris then 30 from London, 60

Join us right now !
Alright I think I must have done something wrong why searching for tickets

you see? come both of you
Money is less an issue than time (well, if tickets don't cost 1000 euros

)… I don't know if I'll have the possibility to come

I don't know yet if I'm working or doing smtg this summer… But if I'm not doing anything, I'll try my best to come !
well i don;t have a date anyway. unless you come in march lol