Lucky bastard! I have no idea where my tickets are.
I think I should have at least one ticket for all 3 of mine. I know I have one for the first (and the ones pictured above are my second). I would imagine I didn't toss the one from 2 years ago
I also kept my tickets. It just makes me happy when I look at them haha
Pictures in my mind forever now!

I finally put my Albums of the Year list together, here's how it goes:
This Could Be Heartbreak - The Amity Affliction
Gore - Deftones
The Stage - Avenged Sevenfold
Tanks for the Memories - Ryu
The Getaway - Red Hot Chili Peppers
Cold World - Of Mice & Men
A Moon Shaped Pool - Radiohead
Headpace - Issues
Yellowcard - Yellowcard
Tidal Wave - Taking Back Sunday
Noteable artists for albums they released this year:
Opeth, Placebo, Korn, Schoolboy Q, A Day To Remember, Thousand Foot Krutch, White Lies, Kendrick Lamar and Ashes To New.
Bonus:
Blackstar - David Bowie
the get away at fifth? thought it would be a force… thank you @evooba

Remember the time when @lplovebug_Jess said she was living in Melbourne, Florida? Well, on the other side of the world, in Melbourne, Australia, there was coincidentally also an election in 2016.
I've a relative living there - this was his voting papers (All scans a few months ago):
It may show City of Whittlesea, but it's a suburb of Melbourne, VIC, Australia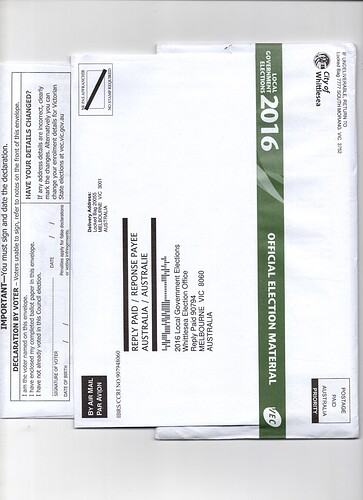 Because it's long over (results long out), it should be safe to share (No personal info shown anyway)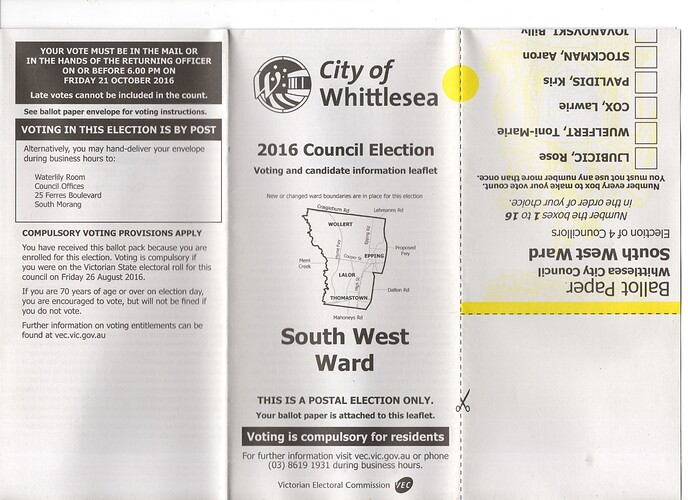 Happy cake day @NickGr!

thanks

Thanks

I usually do <placeholder> or something in case it somehow shows up, so I don't look insane

Mine too lol, but that spam doesn't show up in quotes.
Does anyone have or know of any good slow shutter camera apps?
There's one called "Slow Shutter App". Dunno the quality , have never used