Apple fan boy!


I will go with Windows for this.
































damn it !! I can't stop laughing!
I do work with mac but windows is best! For my games

look at this one

Oh cool, you gonna buy it?
Dunno… the price… ouch

Music equipment is always expensive, but if you buy a thing of good quality it will be worth it. I bought a yamaha starter's keyboard 3 years ago and I'm still satisfied with it.
I'm an android user and ios/macos interface just grinds my gears.
One of my collegues owns iphone 7 plus. He's very satisfied with it and I thoght, it was a good device.
After using it 5 min I wanted to smash the poor thing against the wall. Why da heck do I have to search for numbers in symbols menu whilst typing on a 5,5" screen?
And here's something for fun: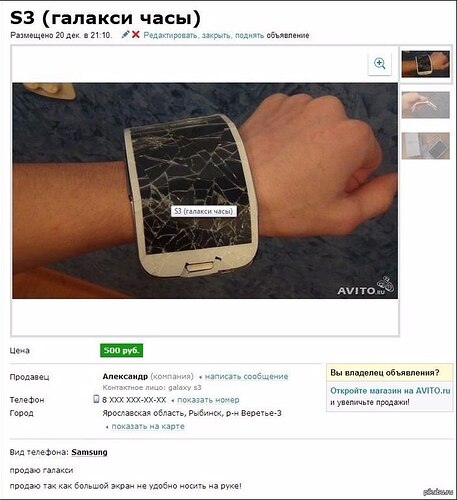 Yeah, my favourite thing about iPhone is how you can add memory to it… not. That is so backwards, it's just a no brainer really.
This turns into a "blame iphone" thread lmao
There is an apple equivalent brand if you look in other places. RC entusiasts have Traxxas , petrolheads have Aston Martin, the world of headphones has Beats.
What do they all have in common? They charge you more for dated or inadequate technology.
Yeah lol. Maybe someday I'll do a list of bugs and features of Apple that drive me mad
Don't even talk to me about headphones at the moment… I got anger issues with mine. Don't get headphones with sensors in them if you plan on using them while walking home… Not a fun audio experience at all.
Why would you get headphones with sensors in them? The stupidest by far are battery powered, wired headphones. Those are hilarious.

Where'd you found these​:joy:


?
I know the expensive versions of the beats have them. I know other noise canceling ones have them. Noise cancellation on headphones is idiotic.
Why? Because it relies on playing the opposite sound waves to what is in the environment. Of course that process takes time (fractions of a second) and there will be a delay. Now if the ambient noise was something constant like a car going along the motorway with the radio off then it's fine because all the sound waves are close to identical. However in a busy place like a train station or centre of town they have no chance because they have to play you different frequencies that change very rapidly and the headphones just can't keep up.
Now I remember… my Sony PL headphones have that too. But they're damn good gaming headphones
Oh I know, it wasn't even my choice.
My beautiful Blackbox ones got replaced thru an insurance claim due to earthquakes and asbestos infestation. But instead of money they replaced them with Plantronics BB pro 2. (Probably cos phitek blackbox sounds like plantronics backbeat). I hate them with a vengeance.
Now I'm stuck with them… They're ok for work, cos I do a tiny bit of audio editing for our ivrs, but otherwise they suck…the sensors are annoying, the in built mic is a waste of space, the noise cancelling is complicated, and they also do some crazy noise limiting crap to protect my ears… Stuff that, they're my ears, I'll blow them if I want. Grrr…rant.
Yeah so that's my story.
Finally got a new laptop. Still setting the damn thing up (I'm on my old one ATM), fuck you very much W10. Anyway, rage aside here are the basic specs.
Hybrid drives, HDD and SSD.
i7 8550
8GB RAM
1TB HDD
128GB SSD
Nvidia GTX 940 4GB graphics card
It's about 15.6 inches (same as my current one).
IDK about exact weight figures but it is noticeably lighter than the old one.
It doesn't load when I press it anyway