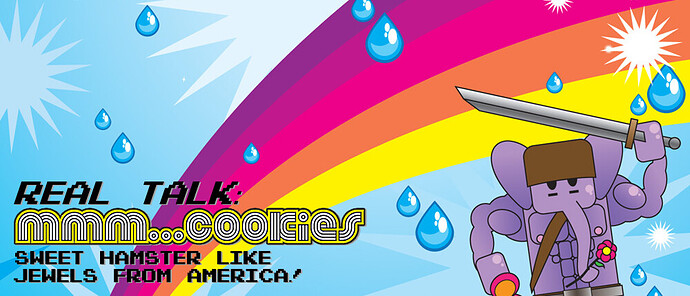 Almost a decade ago, we were blessed with an unimaginable masterpiece in the form of the album "Sweet Hamster Like Jewels from America". Contrary to popular belief, the album is not titled "Mmm… Cookies". Mmm… Cookies is the group behind the album, which can be confirmed by the origin story included with the album. On this special day, we shall discuss the lasting impact this work of art left on all of our lives.
As always, discussion isn't limited to just the music. Anything related to the album such as its promotion, artwork, music videos, etc. is fair game.
##What Should the Next "Real Talk" Topic Discuss?
These discussions don't have to be limited to albums. If you have other suggestions, feel free to say something!
Reanimation
Meteora
Collision Course
Living Things
Something Else? (Reply With Suggestion)
[spoiler]If you couldn't tell by now, this is just an April Fool's Day joke. @derek's suggestion last week lining up with this week's next discussion being on April Fool's was too good to pass up. Later today Someday I will be doing Minutes to Midnight as the real discussion.[/spoiler]
Don't forget to check out "Wizard Song", the possible missing link in between Linkin Park and Mmm… Cookies!