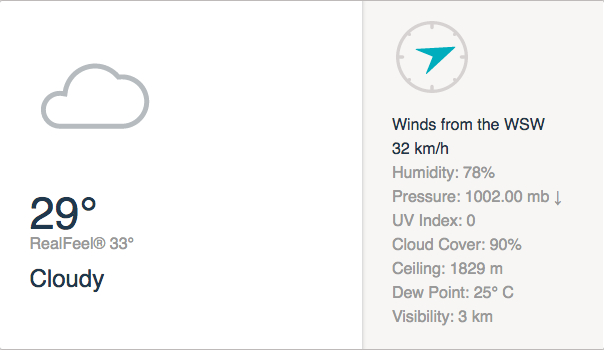 Wind speed increased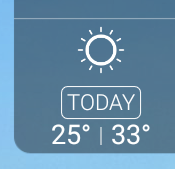 There is a reason why @georkost has stopped posting her weather. The temperature in her area is surprisingly lower.
So what? @georkost you can…no problem. Well how low is it? -10 or more?
@Honey8 @samuel_the_leader here is raining for the past 24 hours…it's 22° C

Same …raining since 2days. Around 24-26 here

Yup, at least 10°C lower, @Honey8 you jealous now?
No i aint! I am happy with my weather. Its calm and nice here.

Yeah, they had severe weather warnings in Greece. My parents sent me photos from their holidays, it was insane!
There is wind and rain everywhere in Greece… for the next 24 hours… But we will soon return to heat!
Rained for 24 hours in a row? (And will for the next consecutive 24h?)
I still remembered when my mother mentioned that it once rained for three whole days back in her hometown when she was small.
With small breaks of 2-4 hours…but yes…it rained a lot… Last night it started at 20:00 and it stopped in the morning, my daughter thought that I was cleaning the windows with the hose …
same…but still going on here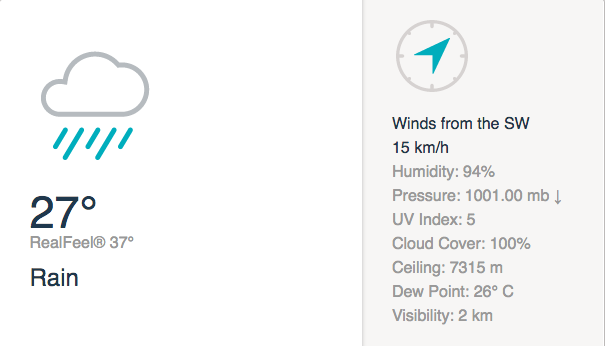 We've got a dry thunderstorm going here, just thunder and lightning without rain. I love a good thunderstorm.