Sorry for being late but, I love it. It sonds so up lifting and light. Awesome job as always.
No problem at all! I'm glad you like it, thanks for your nice words

This!
It leaves you with a very happy and excited feel. It's wonderful Rick! And like she said, we are all so proud of you! And definitely don't forget to give us tickets for your gig. And backstage passes of course


I really hope it gets the recognition it deserves.
Also, I thought I gave my feedback when you posted it, but apparently I didn't.
Very kind of you AJ, thank you so much!

You mean you made a post on my website?
No I thought I posted on here. Either a glitch, or my mind was playing tricks on me

Signal found

My signal, apparently:
Tuning in…
June 6 2019: New EP ''Millions of Simple Lights'' out June 21
Surprise! Check out Outside, the first single of my upcoming EP with Russian artist Меня Нет: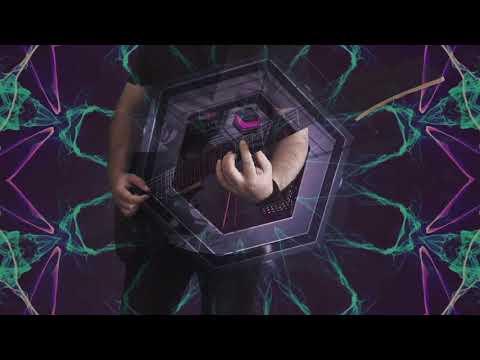 @lpfan61
@melisLP
@chigokurosaki
@AJ_7
@titan2025
@StephLP18
@theearlywalker
Damn-good track. Was about to say that it needs a little bit of a bass boost, but then I listened to it on Spotify and it was fine. lol
Awesome

everything- the sound-

the theme-

the upgrowing to the climax with this absolutely great patterns of colours and graphics- mixed with you playing the instruments -



maaaan that's really a great shot altogether



and I can't wait to hear more-

kinda addictive- I will do it again- listening to it- right now… another great step on your way Mr. VanMijel



Dude that's brilliant!
I honestly love the style


Reminded me of someone else's psychedelic rock

kinda like taking you through a travel musically is what it feels like


Great job to both you!
Thanks man, I'm glad you like it! It's true that the track doesn't contain that much bass, but it's certainly there as you found out

And I'm glad you're here along for the ride with every step I take

Thank you so much for your nice words!
It's certainly an evolving piece, just like @theearlywalker mentioned as well. I like that it took you on a journey

I'll be sure to send your compliments to my friend Меня Нет as well! This project wouldn't have been possible without him
Rick, this track is brilliant! Already listened to it like 3 times. Very excited to see what's to come on the EP. Well done, as always!
I couldn't have said that better!
As always, I'm grateful for your comments and support. Thank you AJ

Really happy to found this! Thanks for tagging me… I'll listen as soon as I can… maybe weekend… sorry,but I'm really busy and need some rest…

No problem, take your time and come back whenever you can. Looking forward to hearing your opinion as well!
Dude this is awesome! Love the style! Great job to you both.
Thank you so much!