Hi everyone! I am new (again, was part of LPU in 2003-5). Here is my tribute to Chester. I've been a Linkin Park fan 16 years now and it's still so surreal to me that he is not here anymore.

I'm on Twitter (@DainaBlohm) and Instagram (@mooseskadoosh) too and would love more Linkin Park friends there!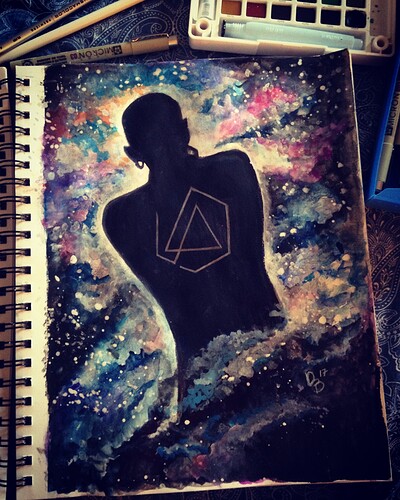 Anyway, I hope you all like this. Medium is watercolor and prismacolor pencils.