Thanks for sharing it!
I'll do a review later. I just can say now that Mike is a great man, I admire him more.
You're welcome!
He is just amazing! So so proud of him!
Just get up 4hours later to see the Identity LA Live Streaming. But it seems it doesn't work.

I hope they will record it.

Yeah what on Earth!!??! The live stream stopped!
Why did I delete my Facebook account one week ago?

The youtube video doesn't work again and there is the live streaming on Facebook.
Can't you recover it? It works here.
You might be able to watch it without an account, have a try: Facebook
Thank you for the try!

They ask me to login. I can't access to it.
I hope someone will record it on YouTube then! That's fine.
I think Identity LA was even better
I couldn't see it. My wifi was slow.
Setlist? The same, I guess?
Dang it…I totally missed the Identity one… And Joe was with him! Dang it!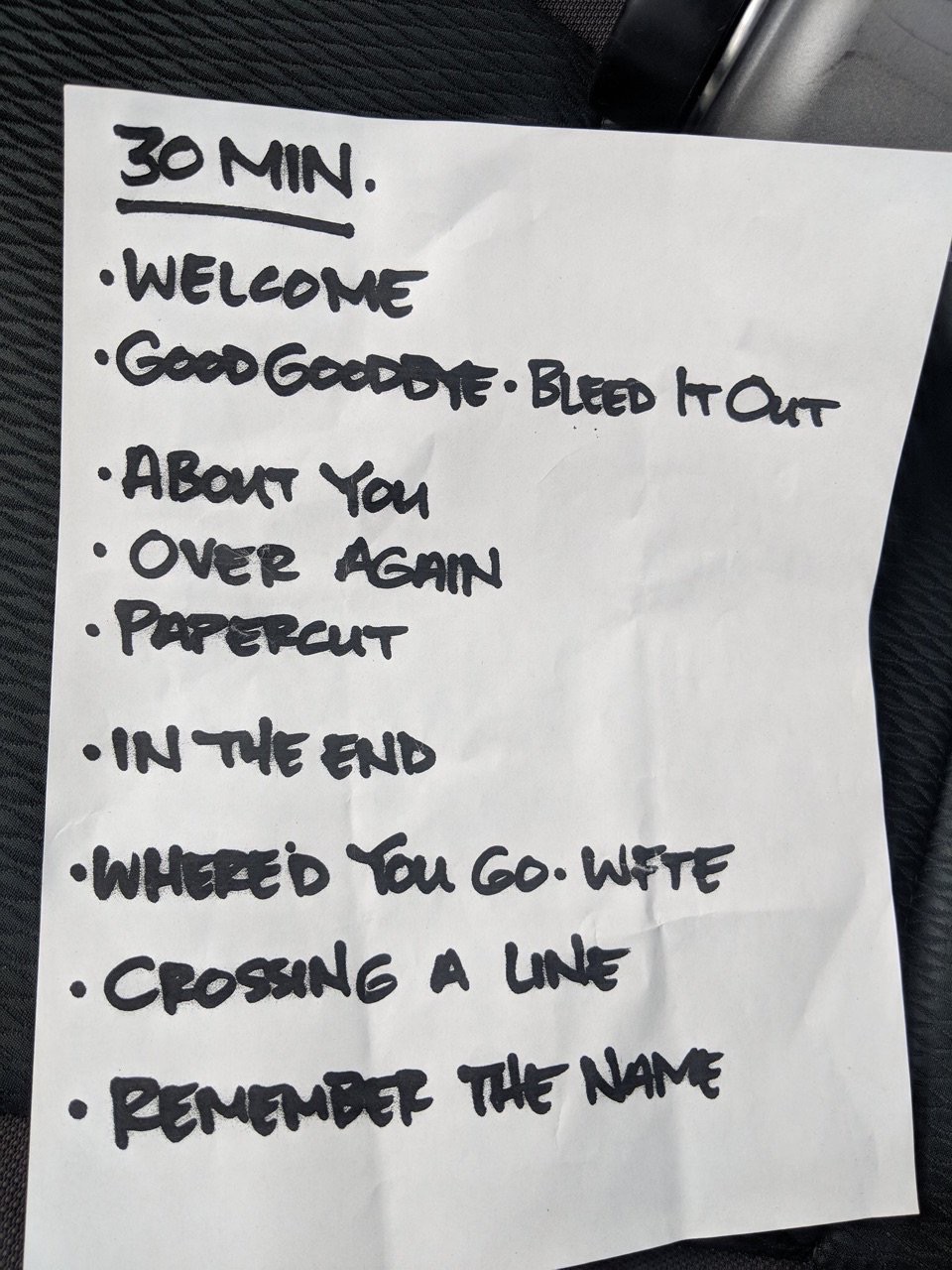 Here are the both setlists
Yup I went back to bed after the kroq one
It is possible to watch the indentity la concert on Facebook again from the girl's account! Thank god, that she streamed it!
I need to see the second one! Thanks for sharing, I love your contribution!
The second one was so amazing! I cried almost the whole time but it was stunning! I'm still can't find the right words to share my feelings right now

Same! Specially what Mike said about Chester ! No words!
The only part I didn't like in both sets it's the good goodbye/bleed it out…
He was good and he needs time for sure