It's a pick, nothing weird about it.
Unless it's his new diet, then that's quite unusual. Unless this diet works then I would like to try it too.
"Opposite of weak
Opposite of slack
Standing in the heat
Standing in a crack
Closest to a beat, far from a punk
Ya'll outta stop talking, start try the KETCHUP MOTHER FUCKER!"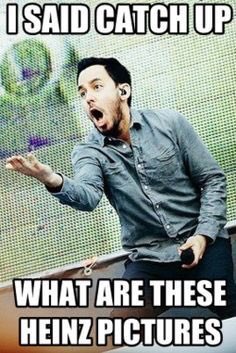 I got the second view

On the video, I'm the second person to see it

@NickGr you spelt signs wrongly lol.
You spelt the word "signs" as "sings" in the video.
Now I see it🙈 Damn, I had a feeling that something's wrong