Happy perthday!! I hope you have a great one, you deserve the best everyday, not just on your birthday!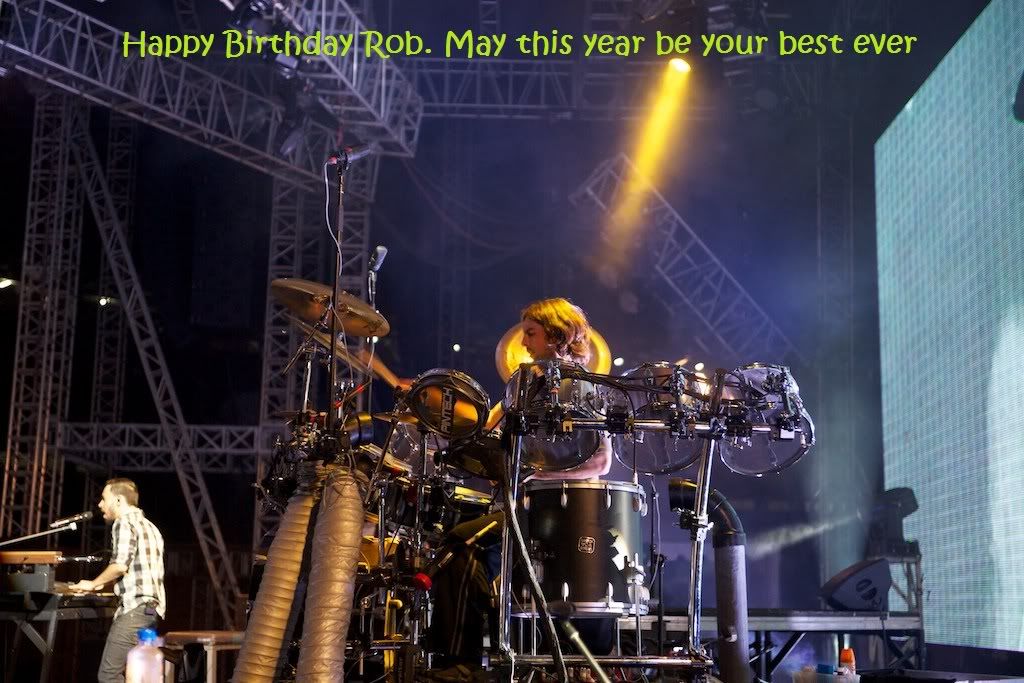 Of course it will be his best year ever, he's probably gonna see me at least 3 times, if I follow my resolutions [mrgreen] (or maybe his worst year then [lol])
BTW, spread #HappyBirthdayRobBourdon ALL over Twitter, today & tomorrow!
(I'll be tweeting Mike about it later tonight with LPSFTW account)
YAY
Happy (early) birthday Bourdie
Happy Birthday, Rob [biggrin]
Of course, here in America, it's not his birthday until tomorrow, but nonetheless Happy Birthday!
Happy Birthday! i wish you all the best!!! [biggrin]
Happy Birthday!!!
Happy Birthday! [biggrin]
Happy Birthday Rob!!
The best drummer in the world!
Have a happy birthday Rob, greetings from the Netherlands
Happy Birthday Rob…wishing u all the best things in life n many happy returns…!!!
Happy Birthday Rob[heart]
Happppppppppppppppppppppppppppppppppppppy Birthday Rob
Happy Birthday Rob!!
HAPPY BDAY, MR.BOURDON!!! Your best years are ahead of you… Hopefully u read these messages…
Happy Birthday Rob [heart][heart][heart][heart][heart][heart][heart][heart][heart][heart][biggrin]
Ohhh my gosh! its his birthday
Happy Birthday =)
really hope you can enjoy this day with the people you love…