THIS is how I want to remember Chester. Thank you for sharing
You're always welcome. This is how I cope & so far, it's been working. I feel a little better
I don't blame you. He had not only the most amazing voice, but I too loved his generosity and sense of humor. And was one of the sweetest people I met in person.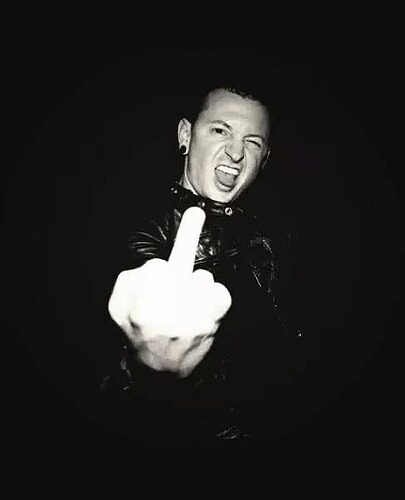 I found this on my kindle from 3 yrs ago. I was looking through the pics I had on it and found this along with other pics I completely forgot I had.
I think in that photo,what he was trying to say was "Screw you haters and bullies!" I know deep down he would never do that to his fans, Only the bad people.