More memes please


Chester: You have changed the name in Linken Park, so actually your band.
Mike: like stage name?
Ken: Mike shut the fuck up. I'm having a moment.
I was smiling through all the episode. And I had tears in my eyes. It was really nice episode and seeing Chester having fun was just amazing. And when the episode finished I was crying even more. This episode was something we all have been waiting for. It was something that we wanted to see, the last thing that Chester did. I am sure there are some stuff from the past we still haven't seen, but this was something different. And now the episode was aired and it is finished and that's it. We will never see him laugh and smile again. We will never see another episode with him. That's it. We won't hear him sing. I hope that he finally got some peace. It's so sad

Your wish is an order @mishelka3








So so so funny i laughed so hard. That i started to cry
Laughters. Screams.
How much were you excited of singing Numb out of the window?
How cool listening to you singing with enthusiasm upon your own voice recorded 17 years ago.
The hot dogs dance.
The falsetto on Under The Bridge.
I don't know why you were wearing a cap on July 14th.
We're soulmate forever.
"this is the best day of my life"
I laughed A LOT

I don't feel guilty cause Chester did it to make us laugh. I LOVED the Hey Ya singing at the beginning.
He really sang with gusto and so sad to talk about his kids but not be around to see them grow up
Loving your meme. It was so good that I saved it,



I have watched Carpool Karaoke for at least 5 times and it is still as funny as the first time. To be honest, I would have loved it more if the whole band was there, Rob, Dave and Brad singing Numb, In The End and Talking To Myself would have been awesome!
But hot dogs and ketchup, the screaming game and to hear how Chester got his screaming ability and how to do it was some of the best moments. I wish that I was in that car with them. (I would have thrown Ken out of the car and would have just fallen in love with them).



But at the end, I knew that Chester was not here anymore so I cried, with the final Numb played at the end!
At least he's in our hearts.

linkin park
I

Linkin park .#linkin4life
That episode was amazing. Seen them all in such condition was very… warm for the heart
Painful and fun at the same time… oh, and i got my hands on the vid with Giphy app
This is basically me and my friends every time we see hotdogs sold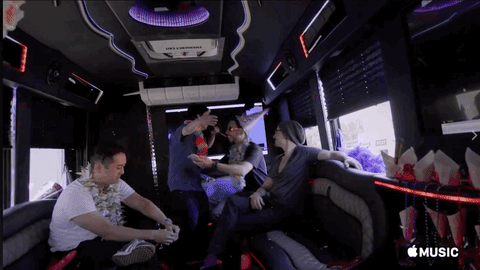 That's how my meet with Mike will probably end: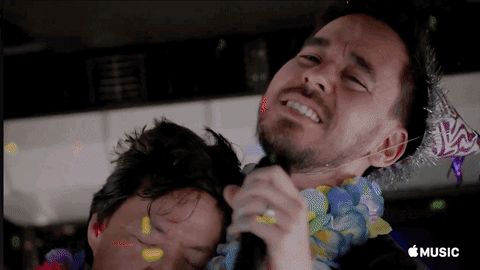 "Let's leave this couple alone"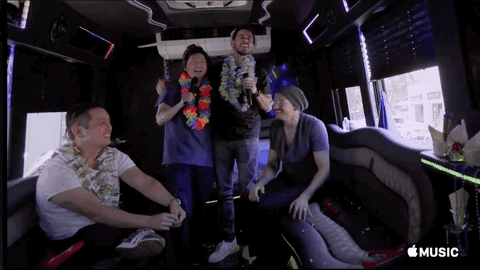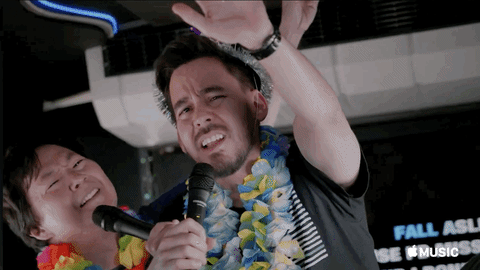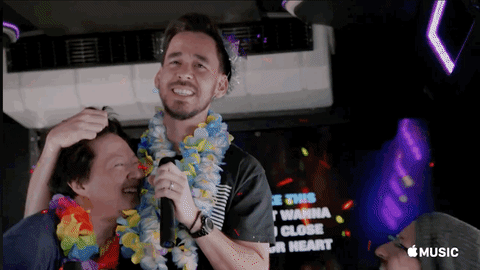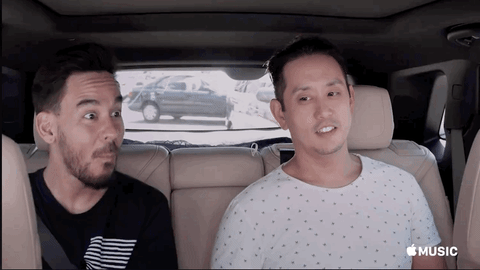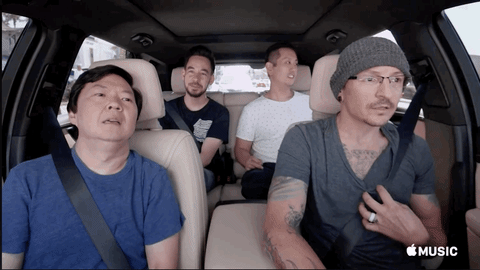 laugh out loud
:


OH THAT'S ME!!!







chester be like:"wtf is wrong wiv MEEEEEEEEEEE!!!"
I had mixed feelings watching it. Happiness, sadness, joy, missing him…










Don't know how to explain how I felt.
But I know that I'm really grateful for LP and Chester's family allowing it air. It was good to remember how funny he was, how much passionate he was his music and this family.
(Laughs out loud and falls off chair, laughing like an absolute maniac).
Thank you so much for this, one of the best moments of this day!