It has come down to this, the crown for the Ulitment Champion is here with the top 3 equal on points and 4th only 3 points behind, this is an epic way to end Battle of the Songs.
That is right ladies and gentlemen, this is the LAST B.O.T.S match at least until the new year giving me plenty of time to think of new ideas, and with a new album in the pipeline B.O.T.S WILL return to put the album through it's paces and the return of Champions League Containing the new songs
But for now enjoy this last match as we bid it farewell lets make it a good one
Remember voters to please vote on all the matches or your votes will not count…
With that being said, LETS DO THIS!!!
P5hng Me A*wy
Leave Out All The Rest
In The End
Remember The Name
Lost In The Echo
High Voltage
Walking In Circles
Waiting For The End
@yomarques
@AJ_7
@theearlywalker
@amitrish
@The_termin8r
@NickGr
@cumulus_1102
@yolo5494
@Ines_chenne
@Samuel_the_leader
Match 8 Results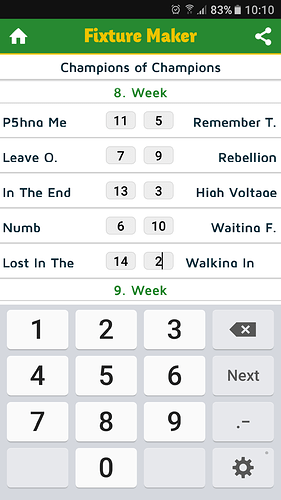 Table so far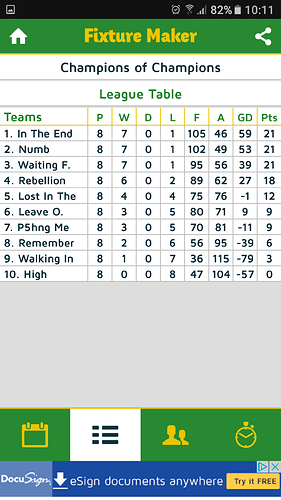 One last thing don't get to check out the final farewell when I post up the final results and tables and awards